Certification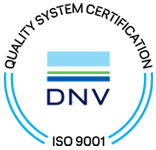 Greenport Shipping Agency LLC – International Freight Forwarders and Logistics Companies in Dubai, UAE.
GREENPORT SHIPPING AGENCY LLC. has grown rapidly since its inception in 2008 and presently is one of the leading logistics providers in the Gulf region. We have kept pace with our customers, working together to provide cost effective solutions. We are committed to providing our clients around the globe with reliable, flexible shipping solutions based on expertise gained from over three decades of experience. We cultivate long-term partnerships with our customers to delivering a range of services adapted to meet their specific needs. Greenport Shipping Agency LLC are reliable International Freight Forwarders and International Logistics Companies in Dubai, UAE provides a full range of global logistics service will take care of your all needs.
We are dedicated to the continued improvement of the quality of our service. This we carry out through innovation, training, technology and teamwork. For Greenport's highly skilled and professional staff, there is no cargo challenge that cannot be met. Our customers enjoy the peace of mind that comes from working with a company that offers proven shipping solutions, including roro, project cargoes or out-of-gauge cargo.
GREENPORT SHIPPING AGENCY LLC is a part of Sharaf Group, having offices around the sphere with varied business interests, is involved in Ships Agency, Freight Forwarding and Project handling business. With head-quarters in Dubai our group has branches all over the Gulf countries, Africa and Indian Sub-Continent. As a Group we represent various shipping lines who offer a service from/to Far East, US, Europe, Africa, Middle east and Indian Sub-Continent while at the same time we enjoy excellent relationships with other carriers, which we believe gives us the ability in negotiating competitive rates.
Over the years, we have expanded our activities across a network of offices targeting the highest level of customer satisfaction. With our strong focus and reliable ocean transportation services, we aim to meet various customers' shipping requirements.
Awards and Achievements