Certification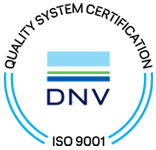 Discover the world of innovation, learning, growth and equal opportunities with Greenport Shipping Agency LLC. 
Greenport Shipping Agency LLC is a place where people are free to explore and are encouraged to voice new ideas. This is what distinguishes us from the rest and inspires us to Excel, Innovate and Lead.
Please send your CV to: careers@gpsauae.com
We will review your CV and match with our requirements. We will get back to you in case we have any opportunities that match your CV. In case we do not have any such requirement, we will retain your CV for our future reference.