Certification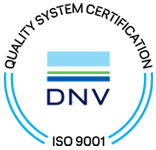 Break Bulk & Project Cargo:
Greenport Shipping Agency LLC is the UAE's " Go to " place for all Heavy Lift, Break Bulk and Project Cargo requirements. With vast experience gained over the years by handling various heavy lift & project cargoes, we can confidently say that Greenport Shipping Agency LLC can be considered as the preferred partner for all international and domestic Heavy Lift, Break Bulk, and Projects cargo requirements to and from Dubai UAE and greater Middle East Region. We provide successful solutions for worldwide transportation of breakbulk, heavy lift and project cargoes. We provide a safe & secure break bulk & project handling of cargo services in Dubai UAE for every complex infrastructure project industry. We have built an arduous reputation in Project Cargo Logistics and heavy lift shipments.
Attention to detail, accurate and close and continuous coordination with Customer, Vendors, Officials, constant monitoring of movement, trained staff, a complete understanding of local practices and international processes are the key contributing factors which differentiate Greenport Shipping Agency LLC from rest.