Certification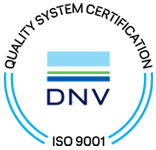 Greenport Shipping Agency LLC – Leading LCL Shipping Companies in Dubai:
Greenport Shipping Agency LLC offers LCL service between major ports worldwide. We provide extensive network of capabilities through our own and global partner network. That means we can offer you space within a container that is shared with other customers' goods to deliver economical usage-based costing, while providing Full-Container-Load (FCL) frequency, routing and visibility. Greenport Shipping Agency LLC are leading Shipping Companies in Dubai, UAE providing Reliable, efficient Less-Than-Container Load (LCL) shipping services with
affordable rates & on time delivery.
We provide LCL shipping service that features:
Global network coverage
Frequent sailings with fast transit times
Direct or maximum one-stop-routing to guarantee reliable, fast shipments
Reliability and adherence to scheduled sailings
Competitive pricing
Capability of providing end-to-end solutions
Reduced prices while ensuring available space during peak season.